Home
You visit the representation of "Eco-Thai-German-Farm" in Phu Ruea, Loei-District, Northeast Thailand. This Farm was founded in the association with "Farmhitech Phu Ruea". The basic idea of the farm foundation was and is the cultivation of vegetables, fruits, herbs and a large number of Dragon Fruit and Oil Palms exclusively by pure organic methods. The main topic of this farm are Organic, Natural and Sustainable Farming, Agroforestry with the target of self-sufficiency. We believe that natural farming is a philosophy of conforming to natural system and it is the philosophy that guides us to adapt unique regional soil- and local environment conditions requires us to formulate certain techniques through humble and unbiased observation. Fundamentally, natural farming utilizes natural mechanisms to achieve the goals of sustainability though the process to achieve the goals today is not necessarily perfect. The Utilizing of natural mechanisms lighten our workload while enhancing biological activities of the soil, enriched the soil and creating a stable ecological system.
Our farm is member in the society of thousands of villagers and farmers in North and Northeast Thailand. I like to write about this people, the communities and our hard daily work.
This Video shows our farm surroundings with the upland farmers (above 1100 meter asl). They manage their farms in the forest or in the peripheral area (edges) of the forest. Here we live all from the forest and in harmony with the forest. I shot the images in the current rainy season.
This small Video should be reason us to encounter our environment with deep respect and protect them as best as possible.
*****************
Loei province's Soil property and climate
The topography of our province is characterized by many hills with partly steep slopes. In average the elevation is 700 m a. s. l. (from about 400 to 1300m). The predominant slope gradient in the region is between 20 to 50 %. The main soil type is Ultisols with silty clay loam texture. The pH – H2O is around 6. There is a low to middle soil total nitrogen and also low to middle phosphorous availability. More information on soil physical and chemical proprieties is presented below.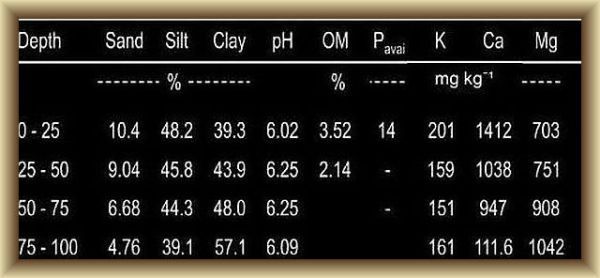 The mean annual precipitation for the period 1995 to 2005 was 1267 mm. The rainy season starts in the middle of May and ends in middle of October. Temperature oscillates among 15ºC and rise over 42 ºC, according to the period of the year.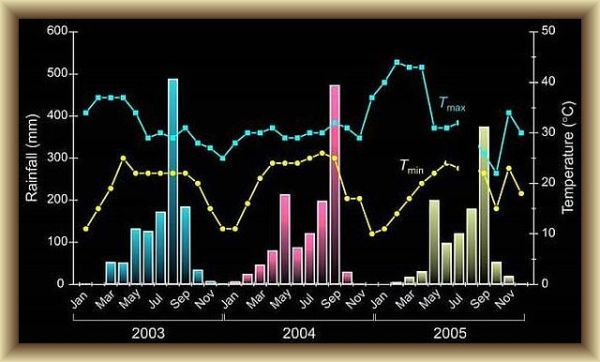 *********
By the way, until a while ago we offered "Camping" on our website. The Camp Ground is closed by now because we did not have any employees nor the time and especially neither the time taking care of our guests. Every employee is needed for working to the old farm area and cultivation of the new fields and forest sectors. Thanks for your attention.